For the Whole World VBS Soccer Camp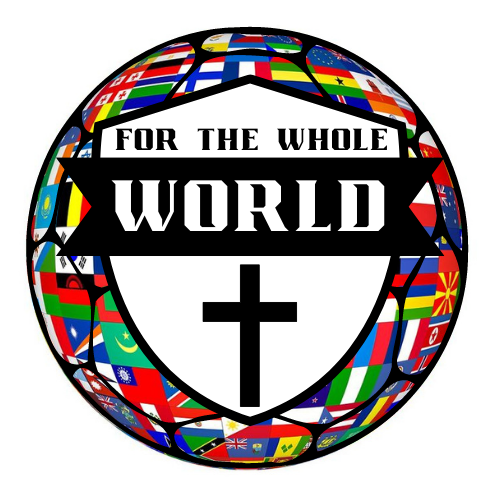 REGISTRATION
Why is For the Whole World VBS Soccer Camp important?
FOR THE WHOLE WORLD VBS Soccer Camp teaches about the great love that God shows to every nation on earth by keeping all of His promises through the saving work of Jesus. Participants will discover the glory of the salvation story - from Genesis to Revelation - and learn how to share it with The Whole World!

Who is it for?
Children ages 4-12: those entering preschool through 6th grade. Parents are welcome to attend with their children if they wish.

When is it?
Monday, June 6 - Friday, June 10 from 9am to 12 noon.

Where is it held?
FOR THE WHOLE WORLD VBS Soccer Camp takes place at 13009 N Elderberry Ct. Lodi, CA, both in the church building and down at the soccer field at the back of the church property.

What will campers do?
The day starts with a short 15-20 minute time for songs and a short devotion in the church building.
One hour of soccer skills practice and play follows down at the soccer field.
Campers return to the building for a 15 minute snack and bathroom break.
Campers join age appropriate groups and rotate through activity stations for one hour: Bible study, crafts, and songs.
The day ends with another 15-20 minute time for group singing, Scripture passage review, and a closing prayer.

What do campers need?
All your camper needs is clothing appropriate to the weather, sturdy shoes, and a good attitude! Cleats are not required, but campers may bring them if they wish. We provide soccer balls, water bottles, cinch sacks, and all other materials.
How much does it cost?
FOR THE WHOLE WORLD
VBS Soccer camp is free! If you wish to make a donation, you may do so online. Click the GIVE tab at the top of our homepage and follow the prompts.
How do I register?
Click the link above to complete the registration form.
What if I have other questions?
Feel free to contact us with any questions:
Email:
christlutheranchurchlodi@gmail.com
Phone: (209) 368-6250 - church building, (209) 693-8034 - Pastor Hanson
Facebook:
facebook.com/christlodi
We can't wait to see you there!